Investment Casting Services
L'Anse Manufacturing is committed to delivering prompt solutions to your current
investment casting needs and working with you to overcome the inevitable
challenges that the market will demand in the future. If you are an investment
casting company  looking for qualified help, contact us.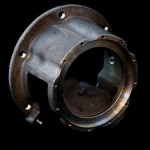 Over the past 30 years, we have built a solid reputation in the investment casting industry as an expert provider of the following services:

Gate Removal

Straightening

Machining

Blanchard Grinding

Secondary Processing
We can process a variety of materials including:
Stainless steel, our specialty

Aluminum alloys

Steel
For decades, L'Anse Manufacturing has serviced a wide range of industries processing complex parts such as:
Drive shaft yokes for NASCAR

Orthotic (artificial knee) components

Fuel systems for commercial and military jets

Pistons for military drones and helicopters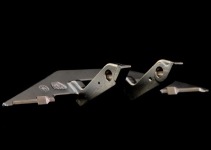 We excel at manufacturing fixtures in-house as part of our Proto-Duction Services. Typically, we work with parts weighing from 12 ounces to 35 pounds, and up to 12 inches in diameter. Contact us about your specific requirements.